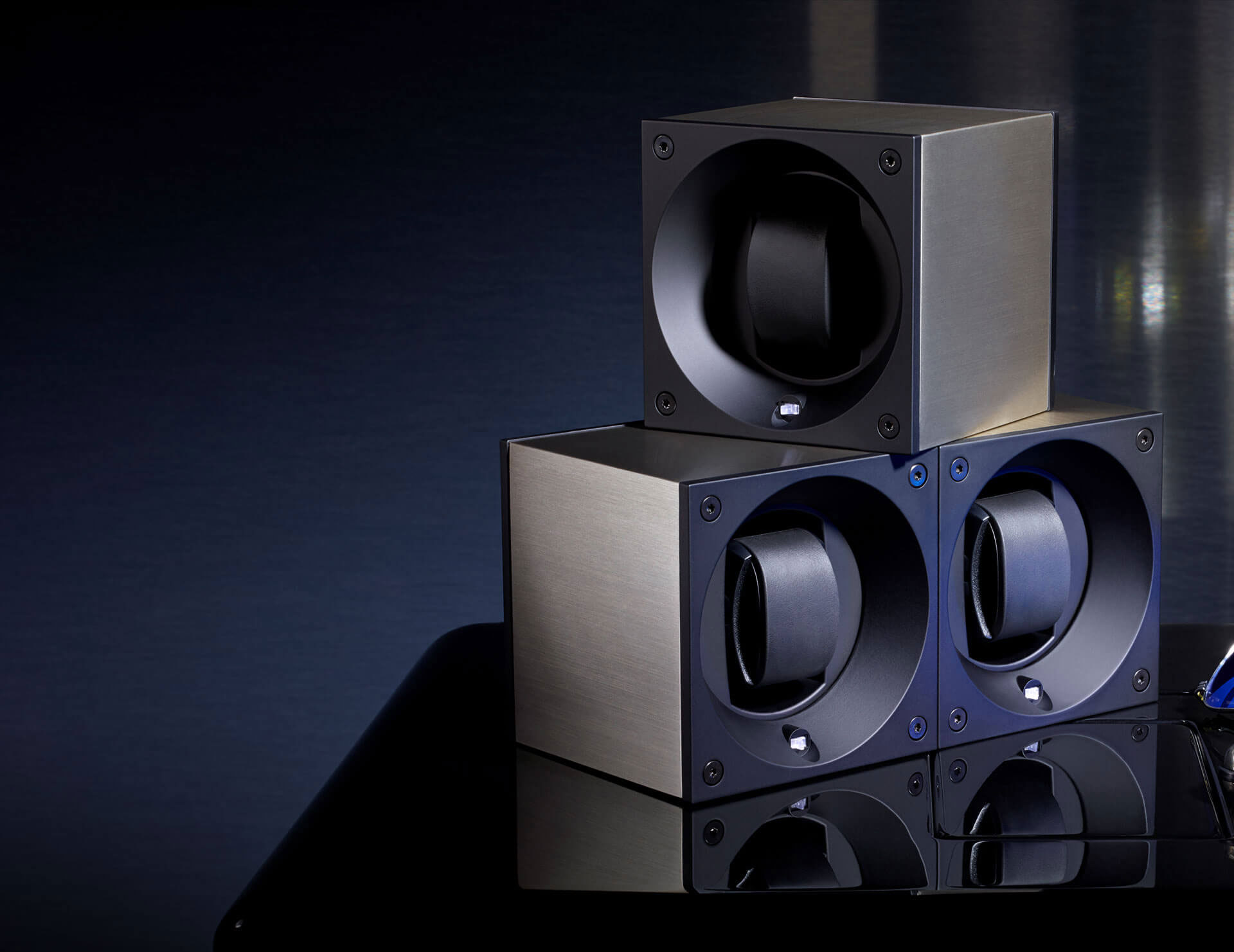 THE 100% SWISS-MADE SWISS KUBİK WATCHWINDERS ARE THE PERFECT COMPLEMENT TO YOUR WATCH WITH ITS POWERFUL DESIGN AND ADVANCED TECHNOLOGY. Swiss Kubik
When your automatic watch is not on your wrist, it also ensures the continuity of your watch's performance, and also allows you to keep your watch elegantly. Swiss Kubik watchwinders, which have a modern and elegant design, has been offerred to customers in different material and color options.
Featuring an ultra-quiet, anti-magnetic and energy-saving engine, Swiss Kubik watchwinders can be programmed specifically for the best brands of Haute Horlogerie. Thanks to its engine's 3-year battery life, the size of the watch box and its cubic shape, it is a very ideal accessory to store your watch in the case.
FOLLOW US @RHODIUM_ISTANBUL; SHARE YOUR PHOTOS WITH THE #RHODIUM_ISTANBUL LABEL ON INSTAGRAM
RHODIUM STORES YOU MAY KINDLY VISIT THE CLOSEST RHODIUM STORE
TO HAVE AN EXQUISITE EXPERIENCE.
Stores